The New Experience Viewers Expect
Digital transformation has totally changed the customer experience – the way customers make purchases and engage with enterprises. The question is how do you cut through the clutter and noise of the online ecosystem? The answer lies in interactive video. It provides a user-controlled experience within a video in the same way as they interact with web and social content. Here are a few use cases to inspire your journey and take your users' experience of video to the next level.
Use Cases
Interactive videos open doors to endless possibilities, below are the typical videos we create for your clients. If you need anything different feel free to reach out, we are always happy to innovate with our customers.
Interactive Product Demos
Let's say you sell an enterprise IoT solution and you offer both devices and services in it. An interactive video could allow your prospects to start their experience from either the devices or services; if they select devices, while watching the video they could delve deeper by clicking on hotspots or downloading relevant material.
Don't let your user lose interest in long demos or get lost in multiple videos. With interactivity, everything can be stitched together to shorten your sales cycle and increase customer loyalty.
Start your Project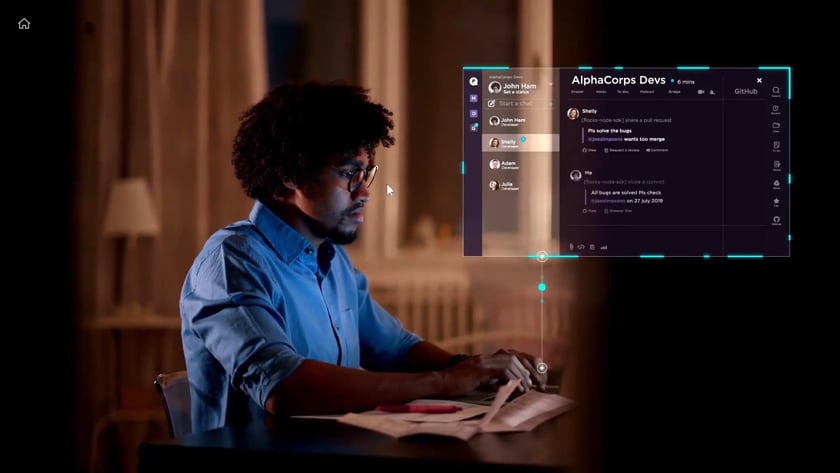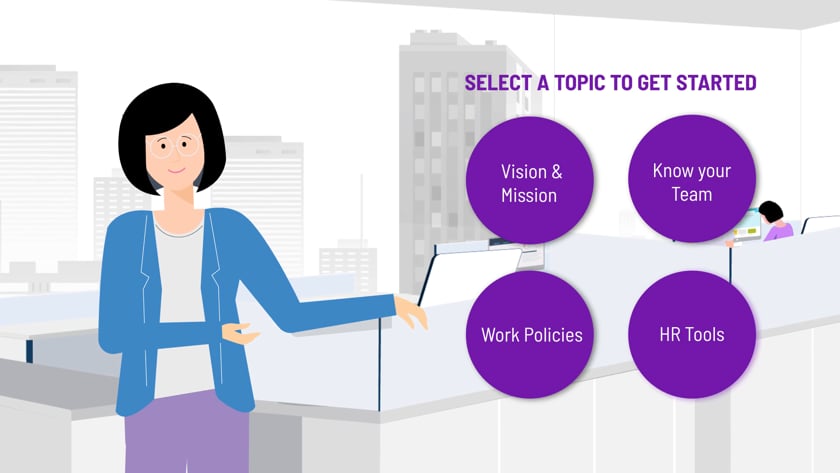 Interactive Employee Inductions
Deliver a personalized automated induction for your new hires with interactive video. There is a lot you need to communicate to new employees – what the company is all about, its business lines and then there is mandatory training, policies, processes and benefits.
With interactivity, you can add choices for where users start their journey. This invites them to take charge and participate, which deepens engagement and accelerates learning.
Reform your Induction Experience
Interactive Training Videos
Selling isn't as simple as just handing your sales team a product, and call center staff don't intuitively know how to handle calls. Your employees need training, tools and resources to perform their roles to the best of their abilities.
We create interactive video training that can provide them access to resources based on their role, learn according to their needs and pull out relevant artefacts from it as well.
Start your Project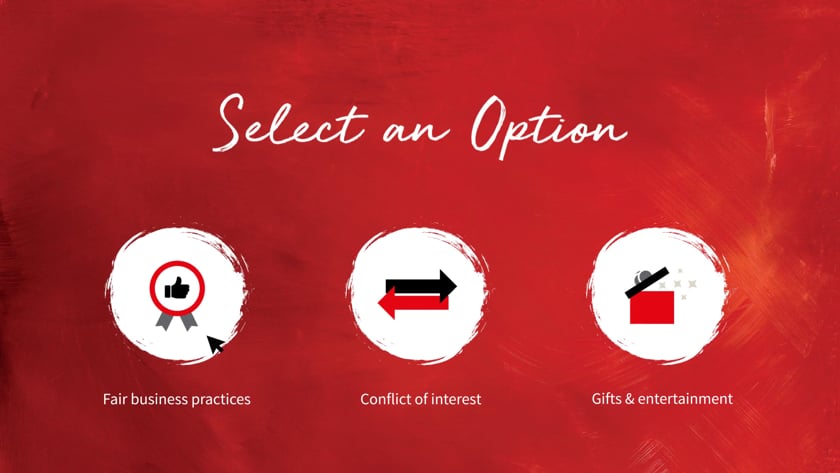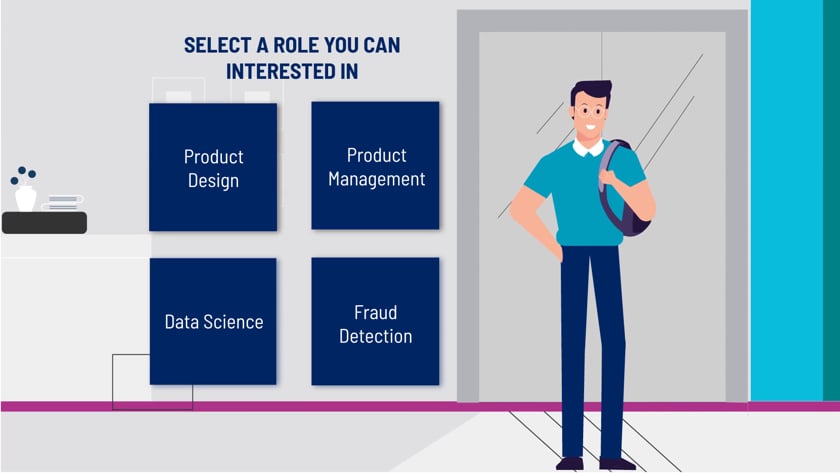 Interactive Recruitment Videos
Interactive videos can play an important role in recruitment, saving you time and energy as well as helping to ensure applications from the most suitable candidates.
Simulating a day in the life of the role advertised can show potential hires what your company is like to work for. This will attract the right sort of people and help ensure those applying are up to, and excited about, the role on offer.
Get Started
Interactive Event Videos
Forward looking enterprises are using interactive videos at events as it allows your prospects to engage in countless ways at your booth.
Elevate your users' experience, capture nurtured leads, allow them to interact through hotspots, show them relevant content with branching and let them email the relevant documents like brochures and case studies to themselves.
Get Started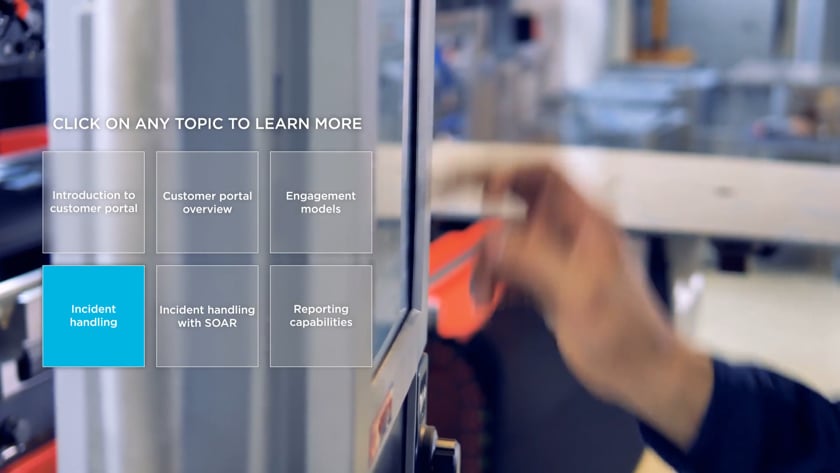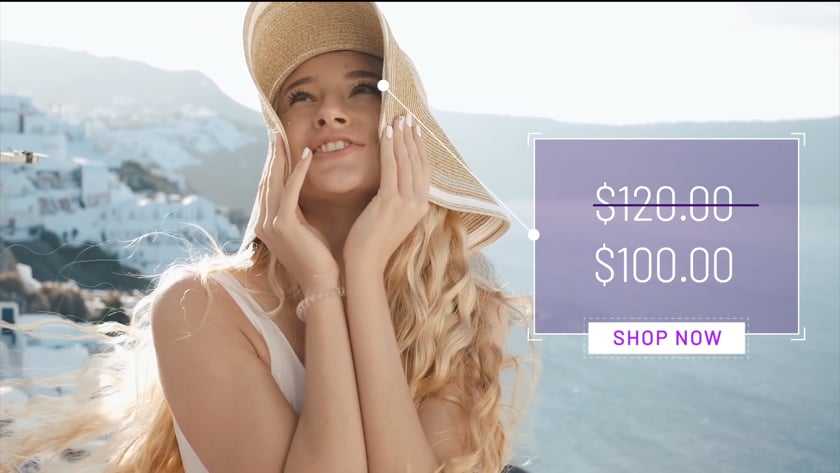 E-commerce Videos
Add context and the solution is interactive video -More and more consumers are making purchasing decisions informed by opinions gathered online, and many even make purchases while watching the video itself.
Provide an elevated experience for your customers by demonstrating your products while simultaneously allowing them to quickly and easily place their own order.
Discuss your Requirements
Customer Guided Experience
Helping your prospect make purchase decisions by providing informative educational content is proven to accelerate the buying cycle.
Interactive videos can help your users delve deeper into your products and services, select options based on their interests, view industry-specific case studies or see how the product helps their use case. Host them on your website for customers to navigate through complex set of portfolio and services.
They are your virtual sales reps, powered by the intelligence of interactive videos.
Get Started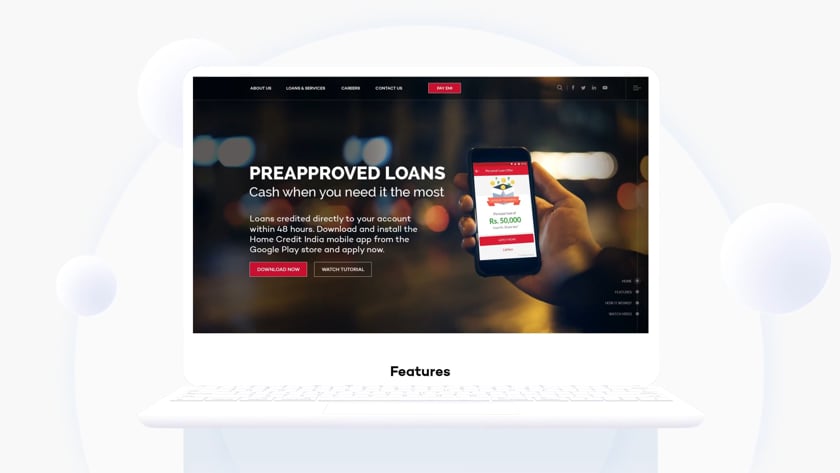 Features of an Interactive Video
Entice with hotspots
Create clickable areas in the video to reveal additional information and content in order to drive user engagement.
Personalize with data input
Live questionnaires and data inputs within the video to deliver tailored results and outcomes.
Downloadable content
Provide further value to users with links to additional resources.
Branch into endless possibilities
Choosing between alternative narrative paths to personalize a story.
Lead-gen
Integrate with CRM tools to generate new revenue sources.
Surveys or quizzes
Aid brand recognition or qualify leads with questions embedded in your videos.
Video Styles to Meet Your Needs
Whatever your requirements—a product video for your new launch, a customer story to be captured or a demo video for your portal—we provide a comprehensive service including art direction, script writing, storyboarding, live-action shoot, voice-over and video animation to create your personalized video. Different styles to meet your use case.
Animated Videos
2D Animation, character storytelling or exciting 3D graphics. Animated video has the power to break down complex topics and present them in a simple way.
Live-Action
Capture live-action to create videos such as case studies, interviews, events and stories. With our wide partner network, we can shoot in 900+ cities to capture your story.
HUD Futuristic
Your digital products require a modern futuristic style to match. Add Iron-man style HUD and 3D elements to your AI, ML, blockchain, security or cloud products.
01.
Script
The first step is to create a script which explains your businesses objective, product or service. We do this by asking you to complete a short briefing form, followed by an online meeting to align.
Output:
Video script with on-screen text and a high-level direction of the visual storytelling for you to approve/edit/recommend changes.
02.
Storyboard
Once the script is approved, the next step is to translate the script into visual storytelling – background, characters, objects and text.
Output:
Scene-by-scene graphics along with the relevant script.
03.
Voice Over
We record a professional voiceover based on your video's tone and in which market the learning video would be used. In addition, we create the perfect background track and sound effects for your video.
Output:
Professional voice-over of script.
04.
Animation
We bring the characters and graphic assets to life and mix them with the voice-over, background music and sound effects to complete your learning video.
Output:
HD Quality Animated video meeting your business objective.